LIMESTONE
This natural, sedimentary limestone formed over 50 million years ago is cut straight from the earth. Portuguese Limestone features characteristic darker veins on a light background, intermingled with fossils of plants and animal life, all adding to the beauty and individuality of this great material. In contrast Agean Limestone is a much whiter limestone with a soft, speckled grain, which works well in a variety of settings.
Persian Limestone, a darker, grey toned version of the much loved Agean Limestone has the rare feature of appealing to both traditional and contemporary tastes. Whether creating a bold mantel centrepiece or adding some flair to a modern architectural piece, this unique material is guaranteed to catch the eye.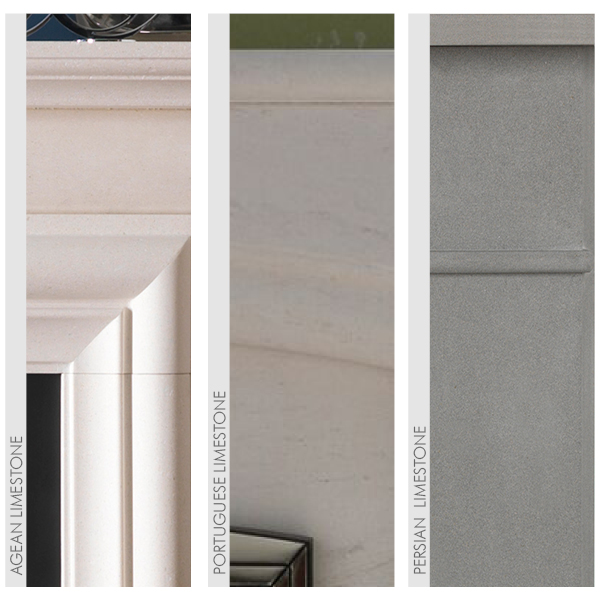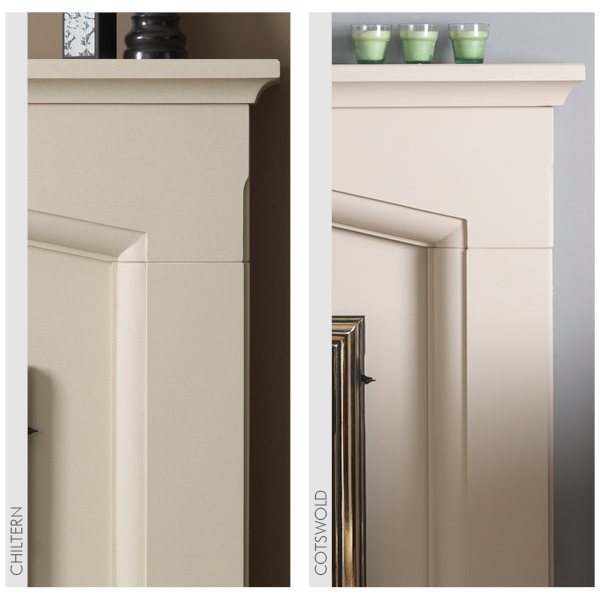 JURASTONE
Jurastone is natural material which utilises an innovative finishing technique, it is made from sheets of natural solid marble and coated with one of two great finishes.
You can choose from smooth Cotswold and the slightly textured Chiltern, both finishes give a consistent appearance of stone.
MARBLE & GRANITE
Each of these beautiful stone finishes has their own features that help to create a truly unique fireplace, luxurious and naturally detailed. Each of our Carrara marble mantels have their own distinctive white appearance with grey or grey blue veining, with our granite mantels featuring veins, patches of colour & crystals, combined in a design that was planned by nature millions of years ago.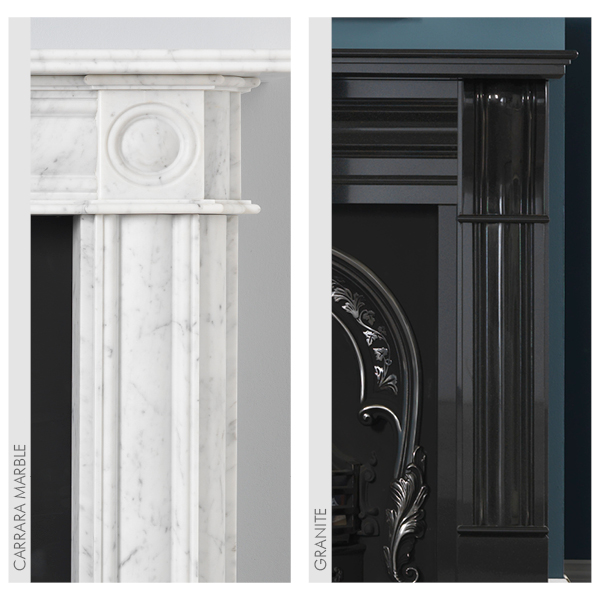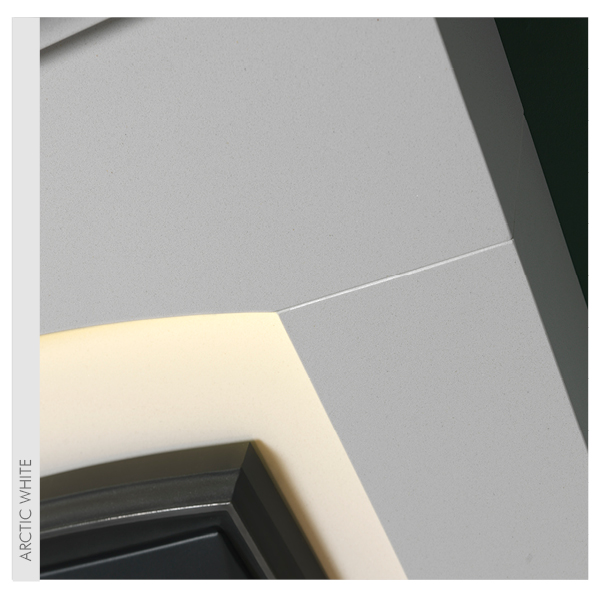 MICROMARBLE
This exquisite material offers a more uniform detail without the swirls and veins found in traditional marble fireplaces. As an alternative, micro marble offers a consistent, even tone and a durable, polished finish.
Arctic White is a vivid shade of white with the slightest hint of grey speckling that adds to an intriguing sense of depth.
NATURAL WOOD & VENEER
The Gallery Collection offers a wide choice of high quality oak veneered and solid wood mantels.
Our traditionally styled mantels are intricately designed and work well in period styled homes.
The collection also features a number of veneered mantels some featuring recessed twin spot lights which work well in contemporary settings.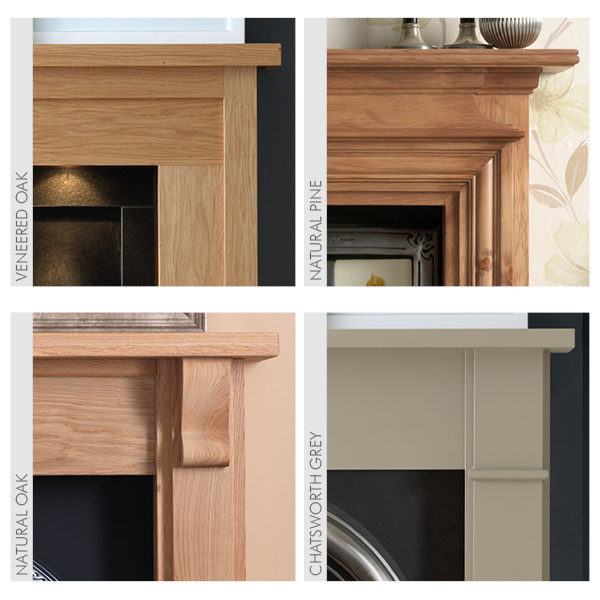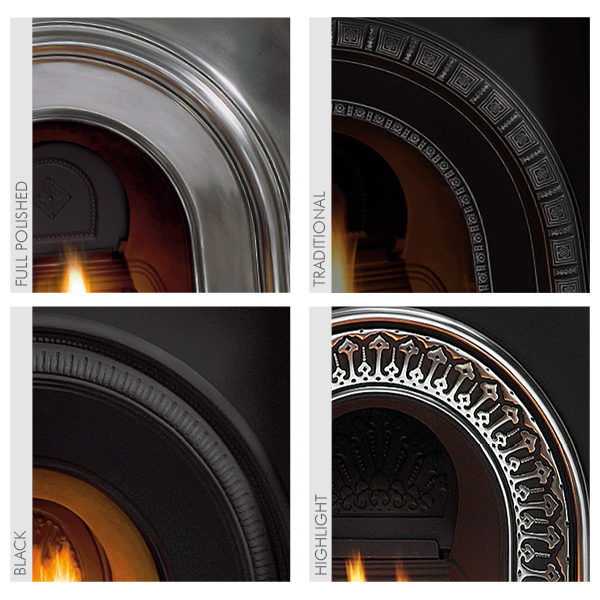 CAST IRON
All our cast iron products are manufactured to the highest standards in ISO 2002 accredited facilities.
The quality and attention to detail is second to none. Not only is the casting quality first class, the finishing processes are carried out by highly trained craftsmen.
Many products are available with a finish of your choice in matt black, highlight polished or fully polished.
DOWNLOAD OUR BROCHURE & REQUEST YOUR NEAREST RETAILER